Greatest Golfers of All Time
Professional golf has been a popular, worldwide sport since the late 1800s, so needless to say there have been a lot of professional golfers to come along who have wowed and amazed audiences. When looking back over the history of golf, a few stand out above the rest, however, due to their many wins, their clutch tournament performances, and their all-around game. This is a list of the top-five greatest golfers of all time.
1: Jack Nicklaus
Born in 1940 and golfing professionally into his mid 60s, Jack Nicklaus, aka the Golden Bear, is perhaps the greatest golfer to ever swing a club. He began his pro career in 1961 and didn't retire until 2005, meaning he was one of the top golfers in the world for four decades. Few other athletes in history can say this. His 73 PGA tour wins are 3rd all time, and his six Masters victories put him at first all time. He also won the US Open four times, the Open Championship three times, and the PGA Championship five times. Although he never won another major championship after 1986, Nicklaus was still a revered player on the links until his retirement. He is undeniably worthy of the top spot on this tribute to the greatest golfers of all time, and we consider his presence in the golf arena to be legendary.
2: Ben Hogan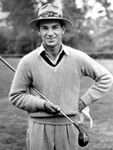 While many lists might have Tiger Woods directly behind Nicklaus, Ben Hogan was actually, per his era, every bit as good as Nicklaus. He was big in the late '40s and '50s, coming in as the next big star directly after Jones and Hagen. Born in 1912, Hogan began his pro career in 1930 and played 41 years on the PGA tour. He has 64 wins, putting him at 4th all time, including two Masters wins, four US Open victories, an Open Championship victory, and two PGA Championships. In Hogan's era, there were many more minor championships, and he was a perennial favorite in all of them. He was feared on the course, and for good reason - 64 of them. He comes in as a close second to Nicklaus on our leaderboard, and we are pleased to pay tribute to him here.
3: Tiger Woods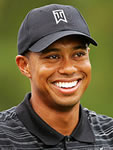 Tiger Woods is the only player on this list still golfing today, and he's still a feared golfer, even though most consider him past his prime. In the late '90s and 2000s, Tiger was considered the player who would take over the Golden Bear's spot for the undisputed greatest of all time. And in his early career, he was on track. Although he only has a couple of major wins in the past few years, Tiger, at 39, has amassed 79 wins, making him 2nd all time, including four Masters Green Jackets, three US Open titles, three Open Championships, and four PGA Championships. He's also 3rd all time on the European tour, with 40 titles. This makes Tiger dangerous on any course in any climate. His last major was in 2008, but Woods is far from retired.
4: Walter Hagen
Walter Hagen is a name that's usually either followed or preceded by Bobby Jones, and that's because the two men were rivals at the same time on tour, and amazingly they're both among the top-five greatest golfers of all time on nearly everyone's list. Hagen turned professional in 1912, and although he has 75 wins as a professional, which would put him atop Nicklaus for the PGA, the unfortunate fact is that Walter Hagen played at a time when most tournaments weren't part of the PGA. This means he only has 45 in that category, giving him the 8th all-time rank. He only won a single Green Jacket in the Masters, but he won the US Open twice, the Open Championship four times, and the PGA Championship five times.
5: Bobby Jones
Bobby Jones' greatness is more about an unfulfilled legacy than a legacy of amassed victories. He's one of those players who had unmistakable talent yet was basically a tortured soul. Winning his first big major in 1923, Jones would only play for seven years. Amazingly, Jones never turned professional in his career. In those years, however, he had a habit of making the best golfers in the world look like amateurs. And this is why he's consider an all-time great. In his very, very short career, Jones picked up 9 PGA titles. Compared to Woods and Nicklaus, that barely registers. However, considering the time frame, and having to compete against Hagen, that's incredibly impressive. He won the Masters, got the US Open title four times, won the US Amateur five times, and the British Amateur once. He never played in the PGA Championship. He left golf to focus on his job as a lawyer.
Agree or disagree with this list? There have been many golfers over the years. It's hard to really narrow things down to only five. Hopefully we did golf some justice with this list.
Are you ready to bet on your favorite golfer? Perhaps you have questions as to whether or not betting on Golf is legal in the United States? Once you feel like you have an understanding on the legalities, you can check out our in depth reviews to see which site meets your needs the best.